The XII Workshop on Applications of Scanning Probe Microscopy – STM/AFM 2023 and accommodation will be held at the Conference and Recreation Center "HYRNY"
in Zakopane, 20 Pilsudski Street,
on November 29 - December 3, 2023.


Arrival of participants for dinner on November 29 (Wednesday) and departure on December 3 (Sunday) after breakfast. Transportation of the participants of the Workshop by bus from Cracow to Zakopane will be provided by the organizers.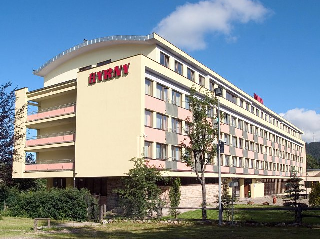 Departure of the bus to Zakopane is scheduled for Wednesday, November 29, at approximately 16:00 from the building of the Institute of Physics, 11 Lojasiewicz Street. The bus will not go to the train/bus station.
In Krakow, you can get from the train/bus station to the Institute of Physics:
- tram line 52 (every 5 min) from the stop "Teatr Słowackiego" (former name of the stop - "Main Railway Station") in the direction - "Czerwone Maki". Get off at the "Norymberska" stop. Travel time is about 25 minutes. From the tram stop to Institute building is approx. 350 m. The price of a regular tram ticket is PLN 6 (60-minute ticket) per person
The timetable is available at http://rozklady.mpk.krakow.pl
- by taxi - travel time approx. 20 min, cost approx. 30 PLN.
Kraków map [click]
Please indicate your intention to use the Krakow-Zakopane bus in the registration form.
On the way back from Zakopane (on Sunday, December 3, departure about 9.00 a.m.) the bus will go to the main railway station (Kraków Główny) and then continue to the Institute on Łojasiewicza street.
Conference and Recreation Center "Hyrny" is located on Pilsudski Street (running from Krupowki to ski jumping hill "Wielka Krokiew"). From the hotel windows there is a magnificent view of the Tatra Mountains and the surrounding area. There will be accommodation available in single and double rooms. The rooms are with bathrooms and toilets, equipped with satellite TV, telephones, internet, some of them are with balconies. There is a dining room, a cafe, a swimming pool, a conference room for 280 people, air-conditioned, equipped with state-of-the-art equipment, and four rooms each for about 30 people. There is also a Wellness Center.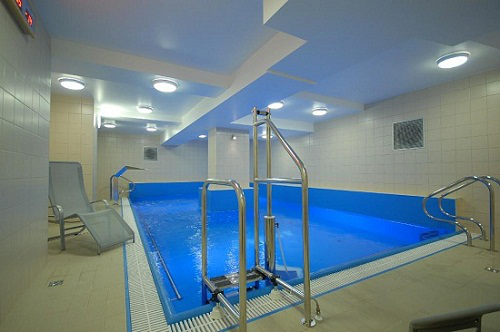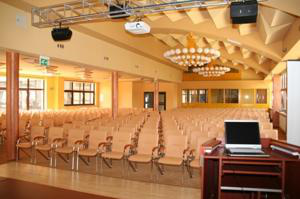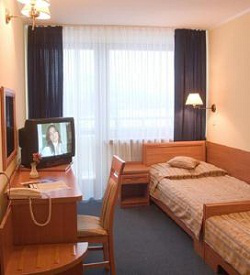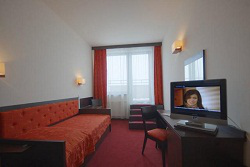 ---
Copyright by NANOSAM